Wallet

The First Gateway to the Protocon Ecosystem, Protocon Wallet

As a Dapp Portal to connect to blockchain-based applications, Protocon Wallet provides the safest and simplest way.
Easy

You can store, send, receive, and stake tokens securely and easily on Protocon Network.

User-Friendly

We provide a more intuitive and familiar user interface with a user-centric UX/UI.

Privacy

We do not store or track users' personal information.

Non-Custodial

We never have access to user data or funds.
Keep Your
Digital Assets
Simple and Secure
All-In-One Wallet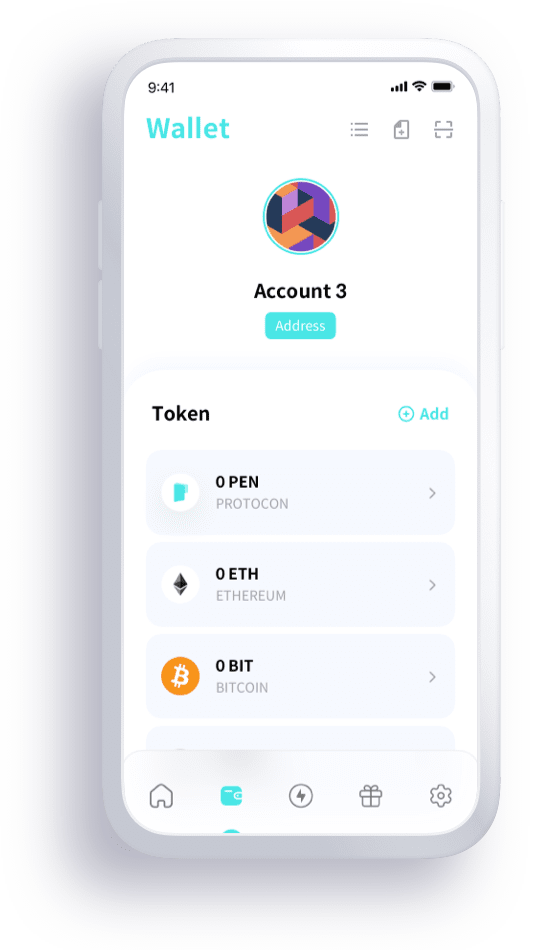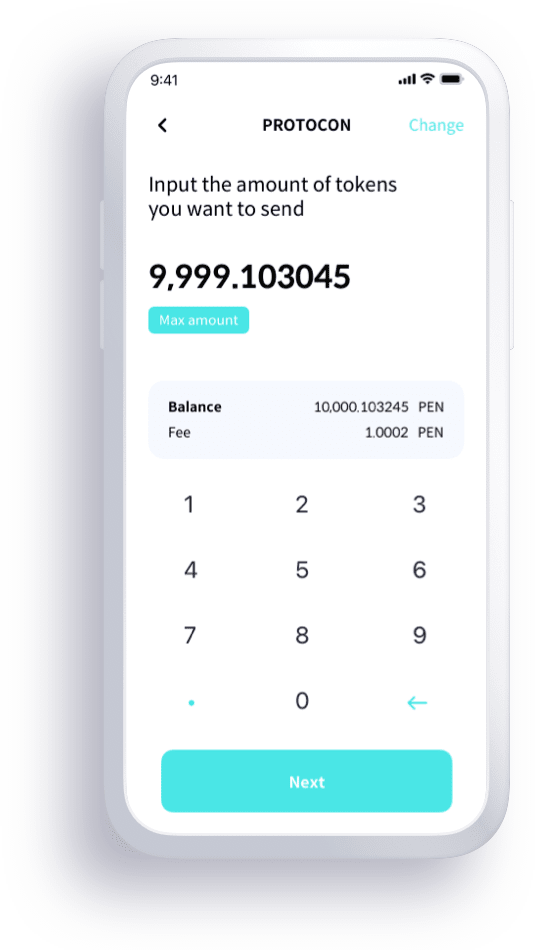 Protocon Wallet is an all-in-one
digital wallet that securely creates digital wallets and easily manages digital assets. Free connectivity begins when digital assets move freely.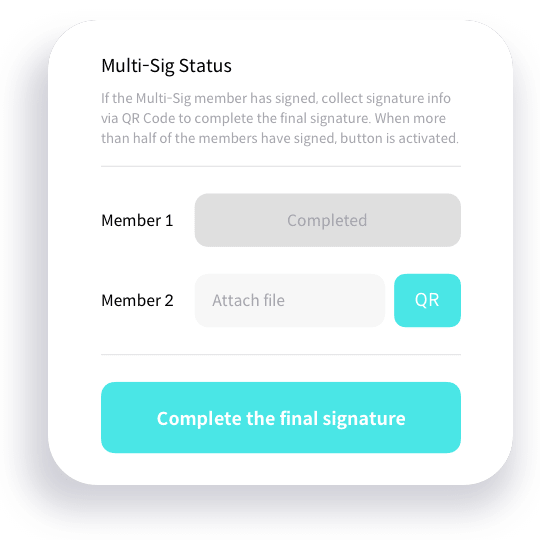 Multi-Sig
Make My Digital Assets Saferwith Multiple Keys
A multi-signature account is that
you can manage a wallet with two or more keys. It is called Multi-Sig, and two or more keys are divided and managed by the user, so they must sign together to send tokens.
Multi-Sig
No More Transfer Mistakes with More Security
Multi-sig is a special electronic signature method among electronic signatures. Smart contract multi-signed wallets are more secure than regular wallets and prevent accidental withdrawals.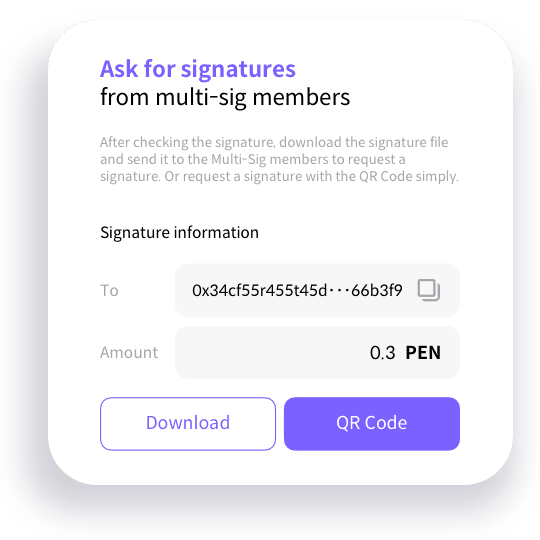 Multi-Sig

How to Utilize Multi-Sig
In Case of 1 of 2 Keys Required

Available as a Joint Wallet for Couples

You can manage an asset with only one signature.

In Case of 2 of 3 Keys Required

Available as an Escrow Account

In the event of a buyer-seller problem, a third party who is an intermediary can intervene to solve the problem.

In Case of 3 of 4 Keys Required or MoreAvailable as a Group Wallet, such as for Meetings

To ensure the stability, it can only be used with the consent of more than a majority.
FeeFi

We support Dapp services via FeeFi and create eco-system together.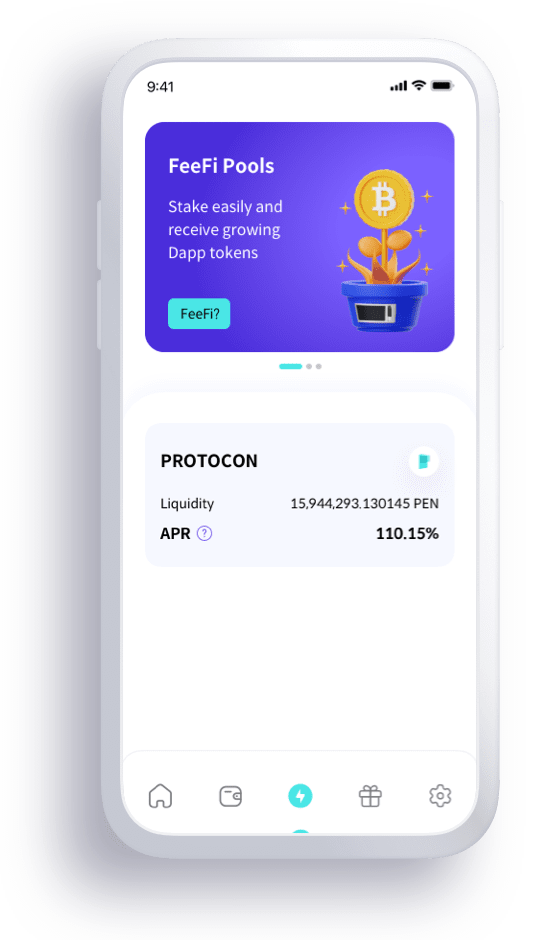 A new methodology to solve

the problem of blockchain fees

by applying DeFi financial techniques to fees
PEN tokens staked in FeeFi Pools support Dapp users to pay fees and provide Dapp tokens as rewards.
FeeFi

Stake the PEN and receive the fees provided by the Dapp service users.
Stake the PEN token with an easy and intuitive flow

No non-permanent loss due to changes in the price of deposited assets

FeeFi offers low risk but high return